Hotel 75 at 75 Allenby St. is located in Tel Aviv's most vibrant area, with easy access to the city's nightlife, entertainment, nightclubs and bars, art scene, beaches, shops, markets and typical Tel Aviv hangouts and city life.

So, If you're looking for an affordable, trendy, cozy, upbeat, casual, clean and comfortable stay in Tel Aviv in a hip 20 room hotel and seeking that authentic – Tel Aviv style - Urban experience – Hotel 75 is your top choice.

In the neighborhood: Hotel 75 is right across the famous Nahalat Binyamin pedestrian mall, down the block from Sheinkin St., around the corner from the Shuk - Carmel Market, Rothschild Blvd and an easy walk to the beach, Dizengoff Center, and Neve Tzedek.

If you're into large, expensive, institutional hotels in Tel Aviv with crystal chandeliers, glitzy ball rooms and a personal shopper - well… please keep searching, 'cause Hotel 75 is just not your cup of tea (or coffee).

Hotel 75 is managed by the Prima Hotel group.
The Beaches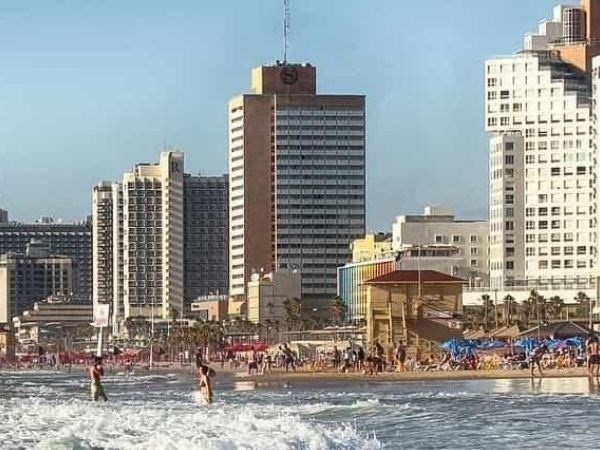 The beautiful seafront promenade is perfect for a leisurely stroll, and a popular place to jog or run. There are plenty of good restaurants, cafés and ice cream parlors located here – as well as lively pubs, clubs and discos which attract a late night party-going crowd. During the day you can enjoy free street performances too, and the kids can let off steam in the children's playgrounds situated along the beachfront.
Old Jaffa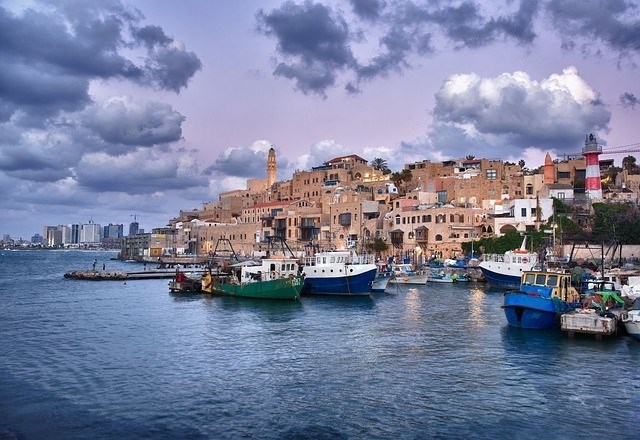 Old Jaffa can be reached via the promenade, and deserves to be on the itinerary since it is the birthplace of Tel Aviv. The charming historic alleyways, restaurants, shops and attractions including the flea market and the Visitors' Center – as well as the Old Port make this a worthy stopping off point.
The New Tel Aviv Museum of Art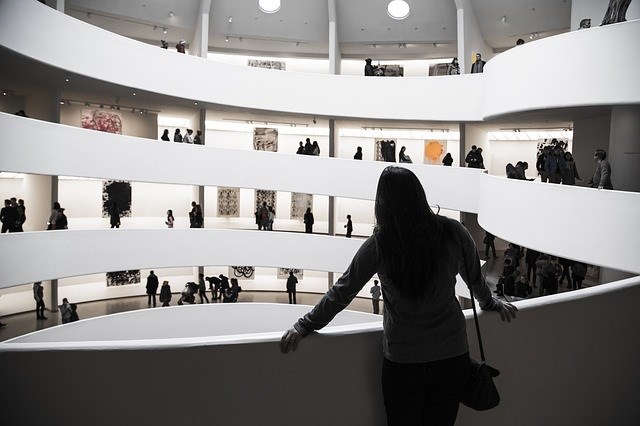 This new cultural outlet was opened in 2011 in The Herta and Paul Amir Building. Impressive on the outside, the building was designed by architect Preston Scott and local architect Amit Nemelich and features 430 polished cement panels. Inside, you will find a host of fascinating temporary exhibitions, as well as a permanent collection of Israeli art.
Carmel Market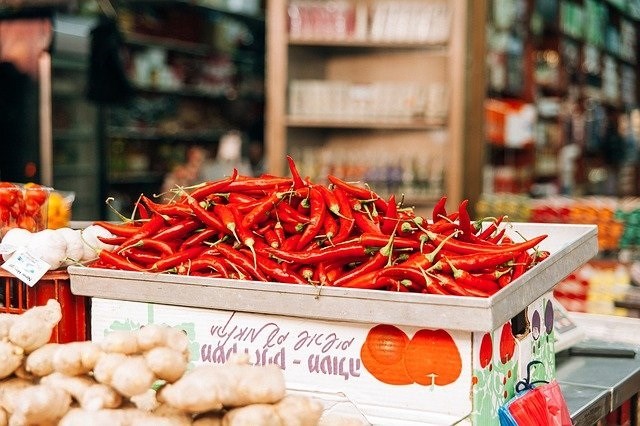 The biggest marketplace in the city, Carmel Market is renowned for its food stalls featuring local specialties – from falafel, to artisan breads, olives and exotic spices.
Levinsky Market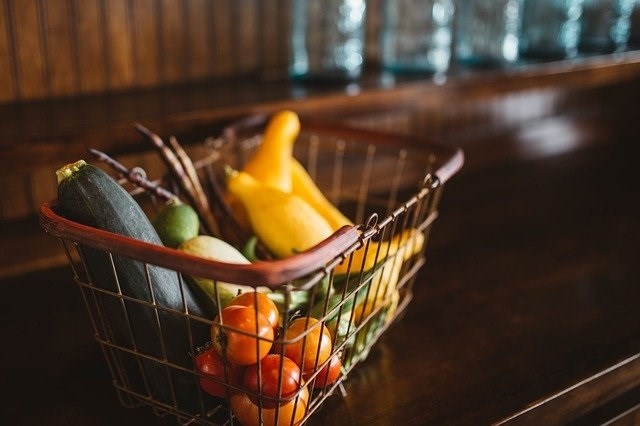 The Levinsky Market is a gourmand's paradise with its range of flavors, spices, nuts, dried fruits and fusion cuisines. For every scent and spice in the shuk there's a story of roots, struggle and nationality that deepens its impact. What unifies all these variables is a love for food. From growing it to preparing it, and cooking it to savoring it, the Levinsky Market is filled with legends of migrating recipes and kitchens.
Jaffa Flea Market - Shuk HaPishpushim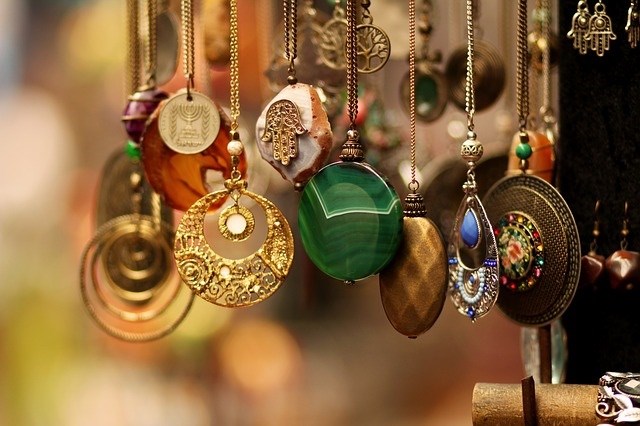 Just next to Jaffa's picturesque Old City and ancient Clock Tower, is a treasure trove of antiques, handmade and secondhand items over at the Jaffa Flea Market (Shuk HaPishpushim). Literally "the Flea Market", this port-side neighborhood of alleyways, covered walkways and outdoor verandas has been operating for more than 100 years across the same sprawling streets. Open six days a week, from Sunday through Friday, from morning through early evening hours, this is where to go for finding those unique, one-of-a-kind items from long ago. This marketplace is filled daily with tourists and locals alike, all seeking the perfect (bargained for) purchase that captures the charm and magic of this unique shuk. Recently a number of trendy furniture and clothing shops have cropped up alongside vendors selling traditional Arabic pottery and ceramic items. Restaurants and coffee shops line the streets for weary shoppers to refresh and watch the crowds go by.
Shuk HaNamal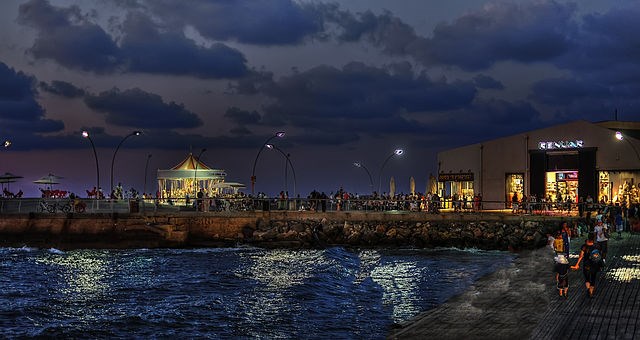 The youngest - and only fully covered - of all Tel Aviv's marketplaces, the Shuk HaNamal was created in 2010 as a food and produce market. Open six days a week, from Monday through Saturday, the Shuk HaNamal features boutique cheeses, gourmet olive oils, spices, produce, sweets and more. The coffee and pastry stalls have made this shuk a must for fans of delectable morning bites enjoyed right on the ocean. Situated among the trendy shops, bars and restaurants of the bustling Tel Aviv Port boardwalk and shopping area, the covered Shuk HaNamal hosts an organic food market on Fridays in the lot nearby with seasonal produce, baked goods and even real sugar cane juice to sweeten your day.
pic. credit
SARONA MARKET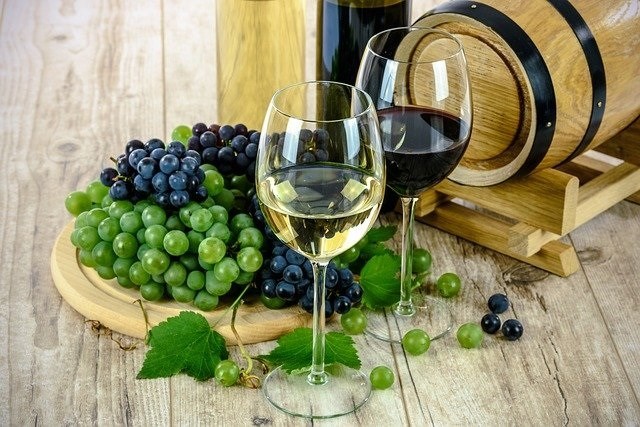 The Sarona Market complex was established to be the heartbeat of Israeli culinary art. On an area of 8,700 square meters with 91 shops, stalls and restaurants of all categories, Sarona Market is Israel's largest, most unique indoor culinary complex. The project was constructed by Gindi Holdings on Sarona Gardens in the heart of Tel Aviv. Sarona Market is an innovative, contemporary urban market that combines the old world with the new. A gourmet and consumer product market that features imported cheeses from across the globe, premium balsamic vinegar from Italy, fresh seafood from the Atlantic Ocean, French champagne and spices from the Far East along with the best local produce - fruit and vegetables from Emek Hefer and the Arava, lamb and veal from the Golan Heights, fresh fish from the Mediterranean Sea, local and imported wines, boutique beer, chocolates, hand-made pastries and more.
Nachalat Binyamin Market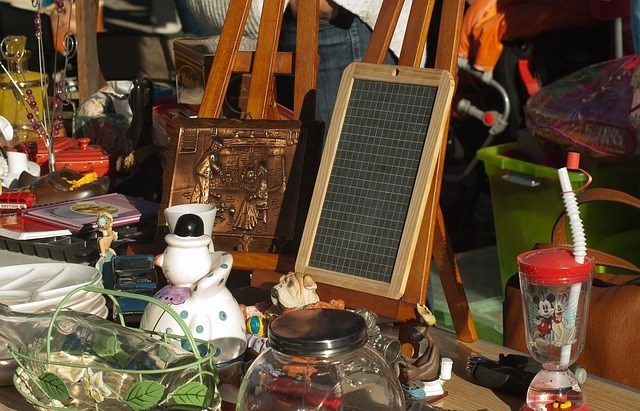 The Nachalat Binyamin Market is a street market specializing in all sorts of different arts and crafts from all corners of Israel. It was first started in 1987 with just a handful of artists, and now brings more than 200, twice every week to the pedestrianized streets of Nachalat Binyamin. Along with the stalls come many thousands of shoppers – locals and tourists alike who love to stroll along and see what the day brings in the way of creations – no matter what your artistic style you are almost certainly going to find something you love here, and buying it direct from the artist makes it all that bit more special. Many of the artists use the Nachalat Binyamin Market as their main store front, often working from home the rest of the week.
Gan Hahashmal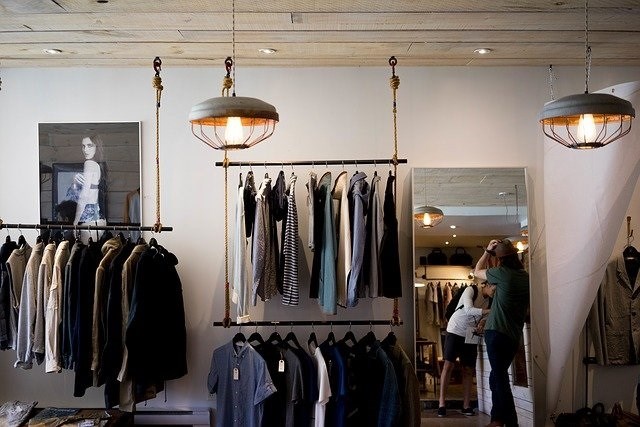 Gan Hahashmal in Tel Aviv has been transformed from the once declining neighborhood that it was into what is now one of Israel's hippest alternative locales for young fashion and jewelry designers. Situated between Tel Aviv's White City and quirky Florentin neighborhoods, Gan Hahashmal is a miniature quarter situated between the streets of Allenby, Yehuda Halevy, Barzilay and Hahashmal. Gan Hahashmal which in English means 'The Electric Garden' was named in honor of its distinction as Israel's first neighborhood with a power plant in the 1920s. Its eclectic architecture fell into decline in the 1970's but has recently, like much of Tel Aviv been restored and gentrified into a super-cool area popular with fashion designers.
Shenkin Street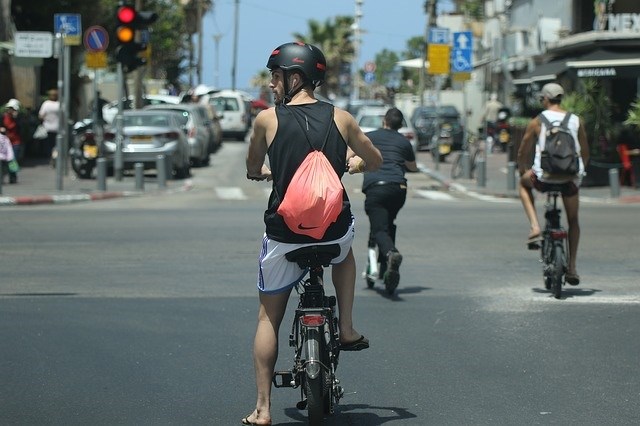 Shenkin Street and the surrounding area forms one of the sexiest neighborhoods in Tel Aviv. The streets are always crowded with the most beautiful people strutting their stuff and "doing lunch" at the many trendy cafes. This is also a popular gay hang out and a place to find boutique fashion items. If you can draw your eyes away from the eye-candy take a look up at the magnificent Bauhaus architecture.
Rothschild Boulevard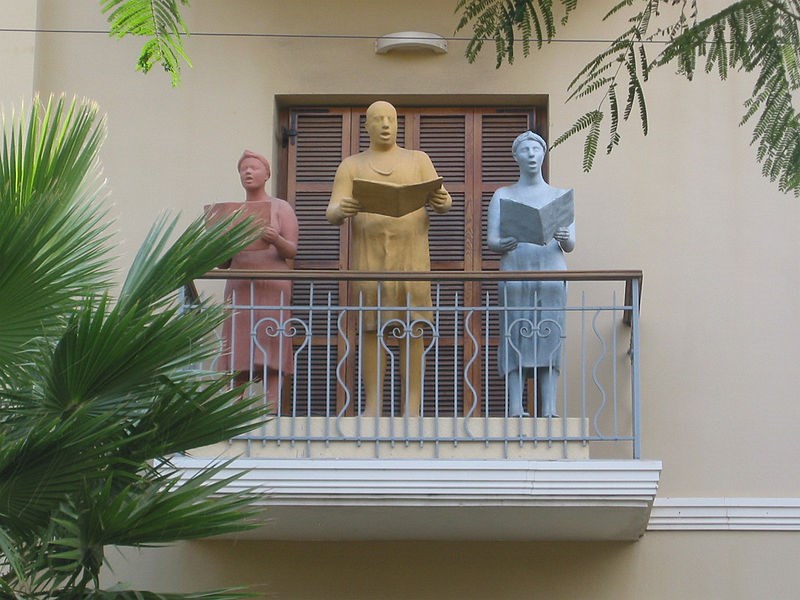 Rothschild Boulevard is one of the most important and iconic streets in Tel Aviv. Located in the heart of the White City of Tel Aviv, Rothschild Boulevard is a commercial center, with major financial institutions lining the street, a cultural center, with the main theater and concert hall of Tel Aviv, a culinary center, with tens of top restaurants, and a leisure center, with the center of the boulevard popular with dog walkers, bikers, and some of Tel Aviv's wealthiest and most beautiful who stop off at the amazing coffee kiosks found in the center of the street.
pic. credit
Florentin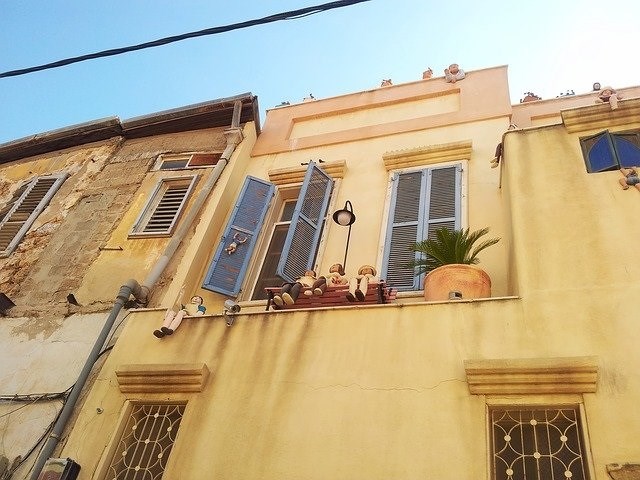 Florentin neighborhood used to be a rundown area but since becoming the setting for a hit TV series it has flourished into the place to see and be seen. The neighborhood is alive with artist studios, artisan bakeries, cafes and bars. Look out for the graffiti art work and interesting characters which have made Florentin a tour destination for those hoping some of the sexiness of the neighborhood will rub off on them. The sexiest people on the streets of Florentin are arguably the women in high heels who walk their pooches in the late afternoon.
Site
Neve Tzedek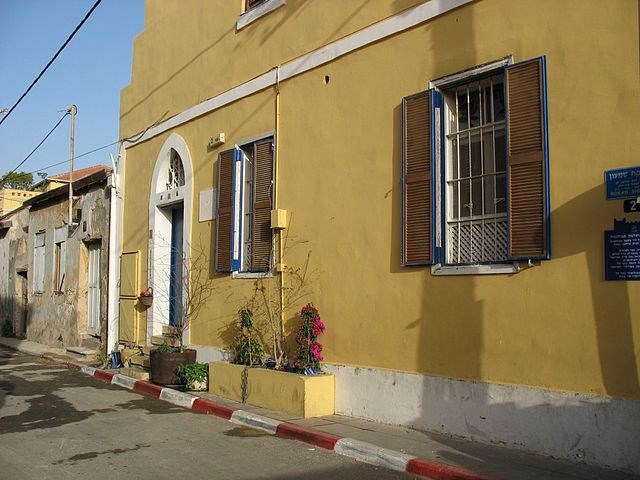 Neve Tzedek may well be one of Tel Aviv's oldest districts , but its still young at heart! Newe Tzedek or Neve Tsedek, as it is also known is another district of Tel Aviv which has become increasingly fashionable in recent years, as restoration works have taken place to restore it to its former glory. Built in 1887, Neve Tzedek was the first Jewish neighborhood outside of the old port city of Jaffa, built as a suburb. Its Oriental architectural style, combined with quaint, narrow streets with boutiques, make Neve Tzedek, which means Oasis of Justice, quite literally an oasis in the modern city.